At Willowbrook Dental Clinic in Langley, we use many different types of dental technology to help make your dental treatment go as smoothly and efficiently as possible.
Digital X-Rays store data in a digital format, which can be pulled up easily on the chair during your dental appointment.
Digital x-rays are can give an accurate picture of your whole mouth. » Learn More
An intra-oral camera is a high-resolution camera that fits comfortably inside your mouth.
These tiny cameras allow dentists to obtain accurate and detailed images of the inside of their patients' mouths. » Learn More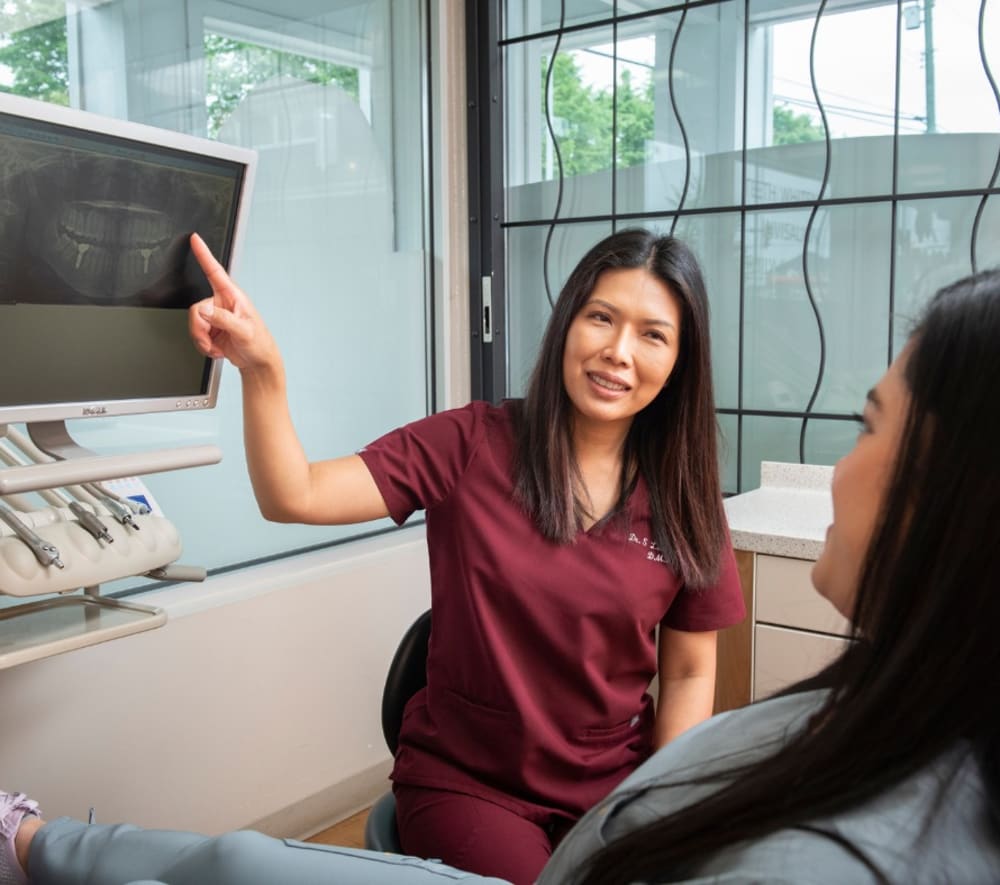 Dental lasers are used in a number of dental treatments, such as gum reshaping, cavity removal, teeth whitening, and to harden the bonding materials used in fillings. They are also used to remove bacteria from periodontal pockets. » Learn More
  
Get To Know Our Practice
View Our Services
Information For New Patients